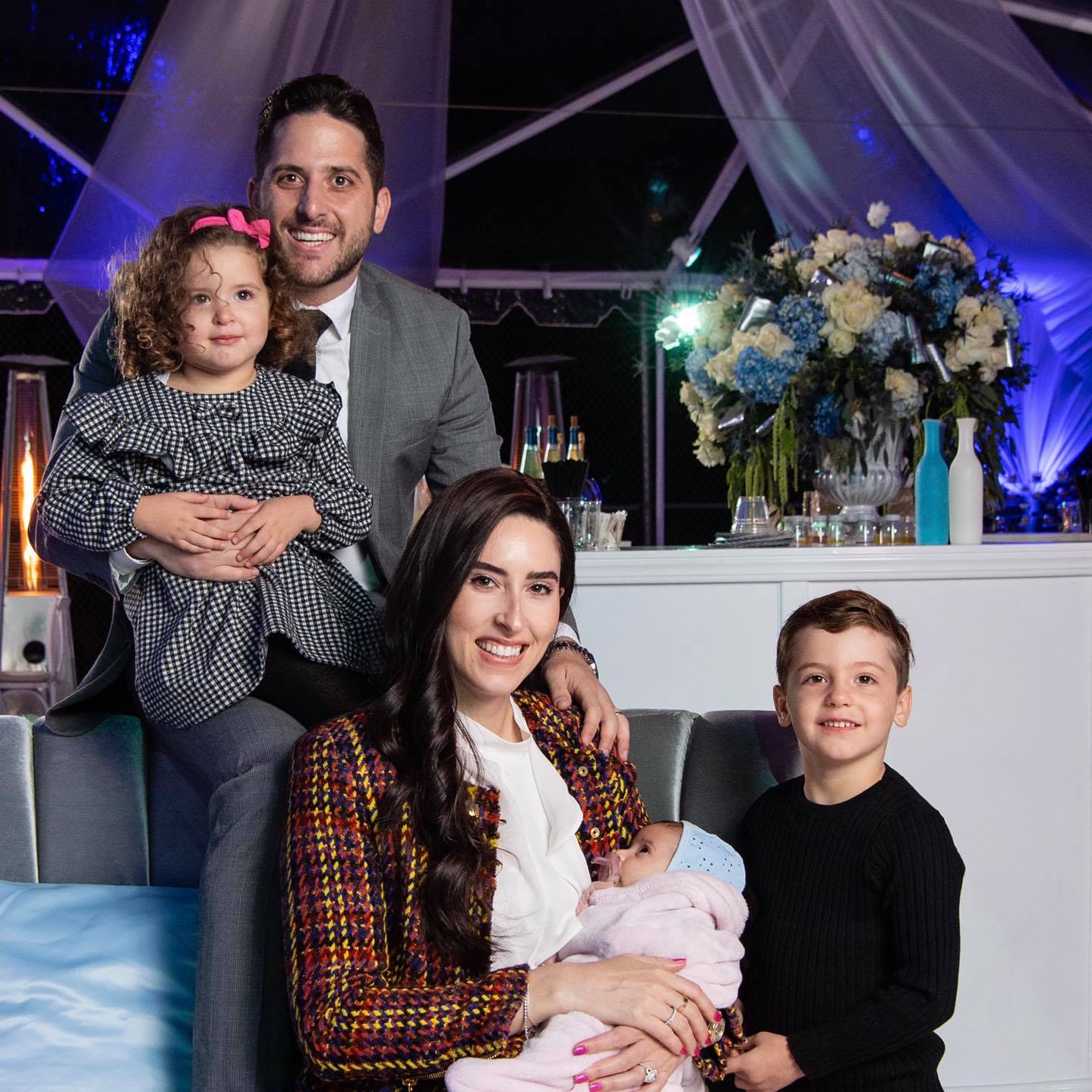 Attorney Elie Aghabi, his wife Rinat, and their 3 beautiful children, Ayden, Rosalie, and Adelle.
GENERAL INFORMATION
BAR ADMISSION: 
– Admitted to Practice in All State Courts of California
– Admitted to Practice in The U.S. District Court for the Central District of California
EDUCATION:
SOUTHWESTERN LAW SCHOOL, LOS ANGELES
Juris Doctor, May '14
– Recipient, Wildman/Schumacher Scholarship
– Recipient, Public Service Distinction
CALIFORNIA STATE UNIVERSITY, NORTHRIDGE
Bachelor of Arts, Sociology, May '11
– Member, Deans List for Academic Excellence
Elie I. Aghabi, Esq.
Managing Attorney
Elie Aghabi, Esq., is the owner and principal attorney of AghabiLaw, APC – a full service injury law firm. Mr. Aghabi was motivated to become a lawyer for one reason, to help others. Mr. Aghabi demonstrated this commitment throughout law school, graduating with the "Public Service Distinction" in recognition of the countless hours he volunteered to help public interest organizations and their clients. Let Mr. Aghabi's passion to help benefit you and your family today.
Elie Isaac Aghabi was born and raised in Los Angeles, California. He graduated from California State University, Northridge, and received his Juris Doctorate from Southwestern Law School.
After graduation, he was drawn to personal injury law because he saw firsthand how insurance companies so often take advantage of unrepresented injury victims by undervaluing their claims. He founded AghabiLaw, APC in 2016 to respond to that imbalance of power, and to provide high quality legal representation to injured individuals with a dedicated approach.
In just a few short years of practice, Elie Aghabi has been recognized for his dedication to his clients. He has been selected by Super Lawyers Magazine as "Southern California Rising Star," an extremely prestigious honor, as no more than 2.5% of attorneys in California are named to this list. Elie Aghabi was also selected as a "Rising Star" by the American Institute of Personal Injury Attorneys, which promotes attorneys who not only have the highest ethical standards but also provide top tier advocacy for their clients.
Mr. Aghabi brings an energy and passion that is second to none. To him, you are more than just a case file. You are a person who has been forced to face an incredible ordeal through no fault of your own. Restoring your peace of mind and protecting the best interests of you and your family is his primary concern. Don't let the insurance companies take advantage of you, and let AghabiLaw insure that you receive the compensation you're entitled to!
PROFESSIONAL ASSOCIATIONS:
– Member, Consumer Attorneys Association of Los Angeles, 2012 – Present
– Member, American Bar Association, 2012 – Present
– Member, San Fernando Bar Association, 2012 – Present
– Member, American Association for Justice, 2012 – Present
– Member, Los Angeles County Bar Association, 2015 – Present
MOTOR VEHICLE ACCIDENTS
Car accidents are among the most common causes of serious injury and death in the United States.
Slips/Trips & Falls
If you're hurt by a dangerous condition on someone else's property, you may be entitled to compensation for your injuries
Dog Bites
In the State of California, the legislature has determined that a dog owner is strictly liable when his or her dog bites another person in an animal attack
Bicycle Accidents
There are many different types of vehicles on our roads today. When each vehicle gets in an accident the outcomes will be different.
Wrongful Death
If you have lost a loved one prematurely due to the negligent, careless, or reckless actions of another person, you must remember that you have rights during this time
Contact Us
There are many different types of vehicles on our roads today. When each vehicle gets in an accident the outcomes will be different.
Talk to use! We promise we can help you!
If you have questions about how we can assist you with a personal injury or wrongful death matter, do not hesitate to contact us. We are happy to take the time to answer your legal questions and schedule a FREE CONSULTATION for you to discuss your case with one of our attorneys. Please take a look at some of our positive reviews below and contact us by telephone, email, or by filling out the form below.
Contact With Us
Every Person Who Walks Through Our Door
Is Important To Us.
AghabiLaw is prepared to immediately respond to injured victims and families who reach out to our firm during their times of need. Immediate action is taken to protect your rights, and AghabiLaw takes the time to thoroughly learn about you, your struggles, and your case. If you would like to begin learning more about your rights and how AghabiLaw may be of assistance, please contact us today!